Ankle sprains are caused by an unnatural twisting or force on the ankle, which may result in excessive stretching or tearing of one or more ligaments on the outside of the ankle.
Dr. Jonathan Bennett discussing sports injuries of the foot & ankle.

The severity of the sprain can impact the degree of damage as well as the type and duration of treatment. If not properly treated, ankle sprains may develop into long-term problems.
Here's a patient with a basketball deep sprain injury.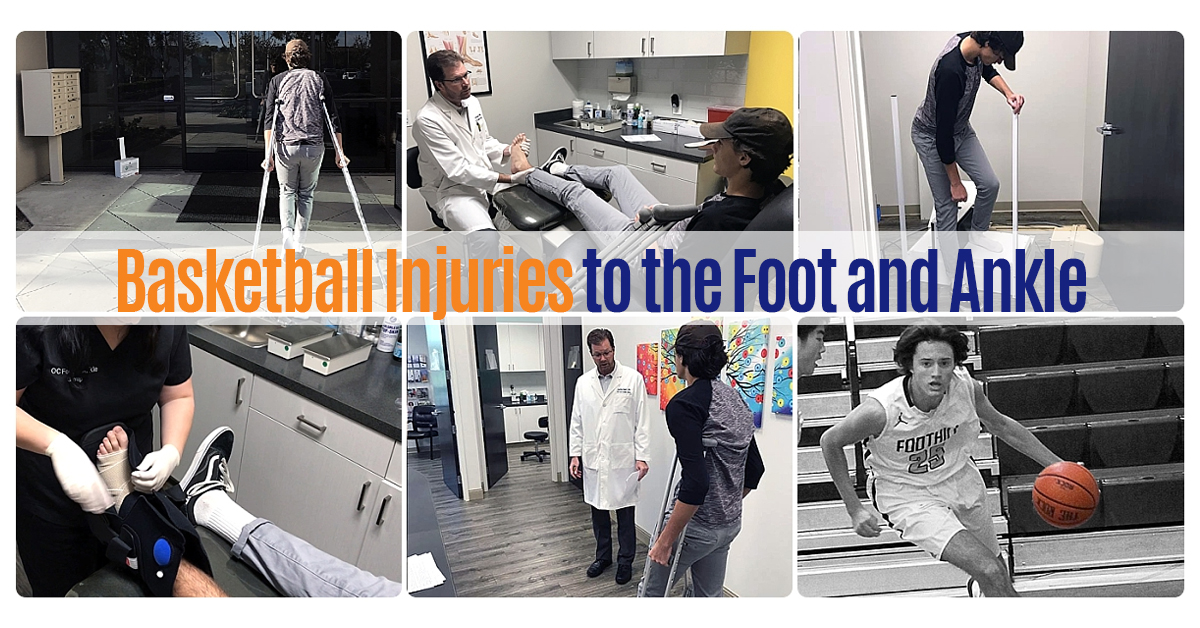 Primary symptoms of ankle sprains are pain following a twist or injury, swelling, and bruising.
Treatment includes resting and elevating the ankle and applying ice to reduce swelling. Compressive bandages also may be used to immobilize and support the injury during healing. Serious ankle sprains, particularly among competitive athletes, may require surgery to repair and tighten the damaged ligaments.
To prevent ankle sprains, try to maintain strength, balance, and flexibility in th

e foot and ankle through exercising, stretching, and wearing well-fitted shoes …READ MORE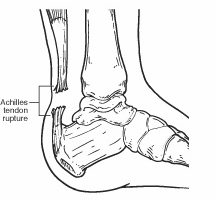 An Achilles tendon rupture is a complete or partial tear that occurs when the tendon is stretched beyond its capacity. Forceful jumping or pivoting, or sudden accelerations of running, can overstretch the tendon and cause a tear. An injury to the tendon can also result from falling or tripping.
Achilles tendon ruptures are most often seen in "weekend warriors" – typically, middle-aged people participating in sports in their spare time. Less commonly, illness or medications, such as steroids or certain antibiotics, may weaken the tendon and contribute to ruptures. …READ MORE
A fracture is a partial or complete break in a bone. Fractures in the ankle can range from the less serious avulsion injuries (small pieces of bone that have been pulled off) to severe shattering-type breaks of the tibia, fibula, or both.
Ankle fractures are common injuries that are most often caused by the ankle rolling inward or outward. Many people mistake an ankle fracture for an ankle sprain, but they are quite different and therefore require an accurate and early diagnosis. They sometimes occur simultaneously. …READ MORE
Dr. Daphne Yen is a doctor at Orange County Foot & Ankle Group in Tustin and Fullerton.

RELATED PAGE: Basketball Injuries to the Foot and Ankle
Feet and ankles take a beating in basketball! Injuries can occur from running, jumping, cutting, quick starts and stops, and direct contact with other players. Basketball players should be aware of the following: …READ MORE