UTILIZING THE BEST MEDICAL LASER
Call to schedule an appointment or Book an Appointment now. Introducing the Erchonia Lunula Laser, the revolutionary low-level laser therapy bringing new hope to people suffering from onychomycosis. Safe and effective, Lunula Laser is the first and only non-thermal cold laser to receive FDA 510(k) Market Clearance for Onychomycosis. OCFA offers a special and effective therapy for our patients.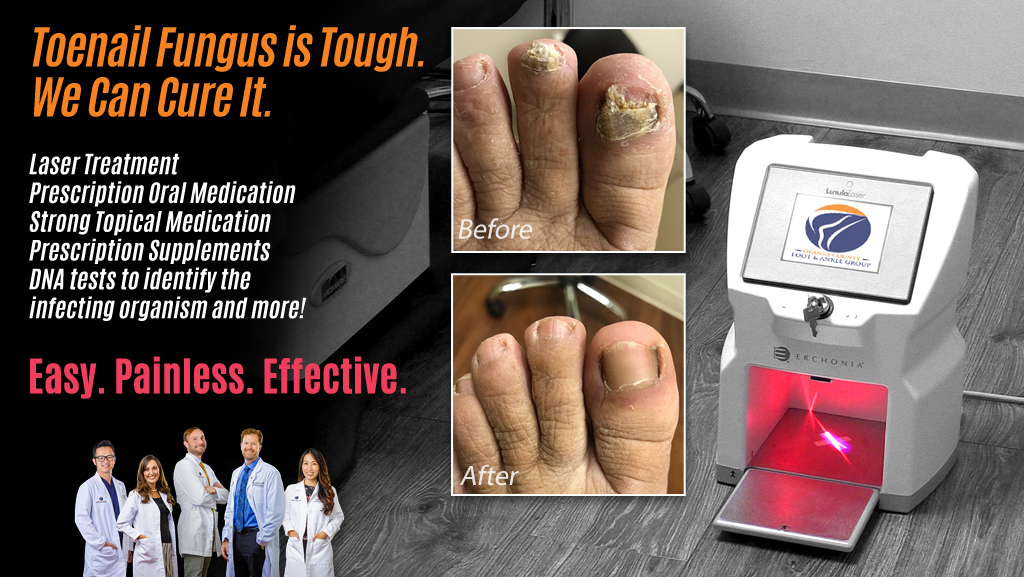 The innovative Lunula foot fungus laser poses none of the risks and harmful side effects of oral anti-fungal medications and is painless, unlike other laser therapies.
Toenail Fungus is Tough.
We Can Cure It.
Laser Treatment
Prescription Oral Medication
Strong Topical Medication
Prescription Supplements
DNA tests to identify the
infecting organism and more!
WATCH VIDEO: Dr. Jonathan Bennett discusses Toenail Fungus
The Lunula Laser System safely treats toenail fungus in as little as four 12-minute PAINLESS treatment sessions.
Excellent Results, Wonderful Testimonial!

Easy. Painless. Effective.

A Fast and Easy Process.
A detailed study was performed to achieve 510(k) FDA market clearance for the Lunula Laser. Sixty seven percent (67%) of all study treated toenails met the individual success criteria.
The average clear nail growth was an increase in 6.18mm.* Equally important, the clinical responses observed in all four trials were achieved without a single adverse event.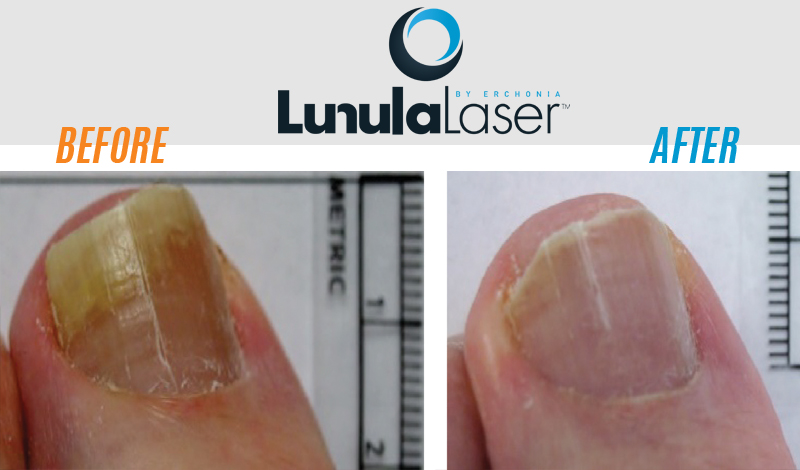 We also offer additional products to help treat toenail fungus!