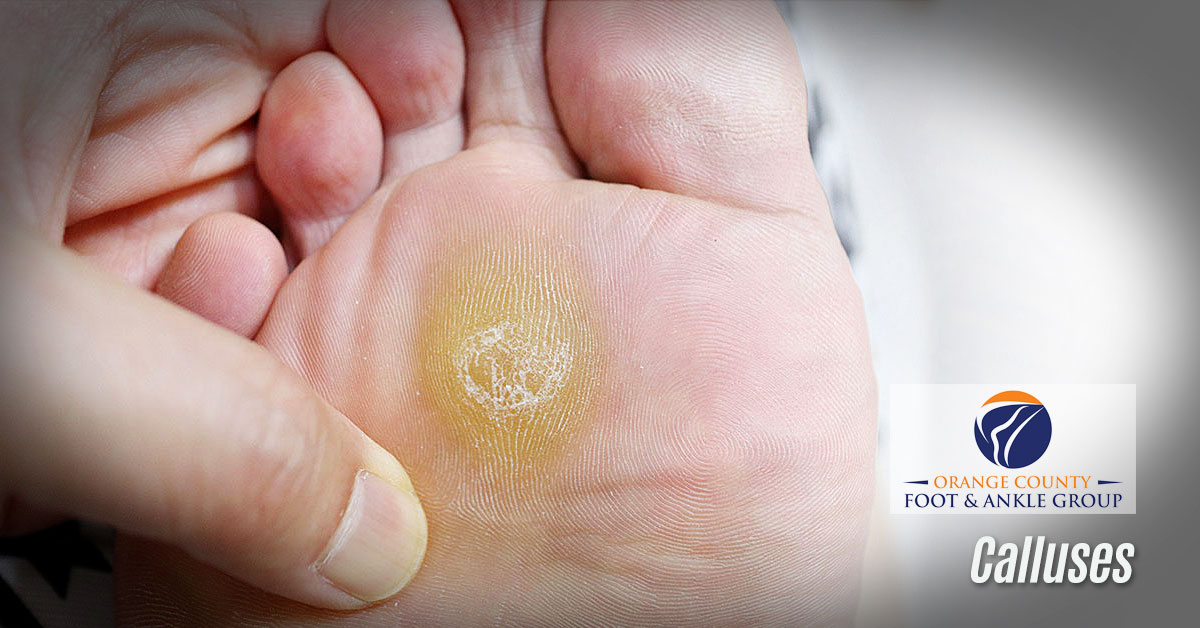 A callus is a thickened area of skin on the foot caused by pressure and repeated rubbing, such as from a shoe or sock. The rubbing causes the skin to produce a layer of protective skin (a callus). Calluses vary in size, and can become painful.
There are a number of treatments for these painful calluses. People who have calluses are cautioned against performing their own "bathroom surgery," as this can lead to painful cuts and possible infection. A foot and ankle surgeon can evaluate the cause of the calluses and recommend the treatment most appropriate for your condition. However, if the underlying cause of the callus is not treated or removed, the callus may return.
Contact our office to have your feet reviewed.
If you are a Diabetic Patient, we can treat you as part of a regimen for Diabetic Foot and Wound Care, have you come in at intervals for treatment and removal of Calluses and Corns.