Ensuring Healthy Feet Together
Orange County Podiatry is Our Specialty.

Same Day Appointments Are Available.
Se Habla Espanol.
Three offices in Orange County.

PLAY FEATURED VIDEO
(Dr. Tam Nguyen, Toenail Surgery)
Advanced Foot & Ankle Treatments
Doctors and Patients Working Together
If you're injured, have an infection, are in a lot of pain, are busy, or don't want, or need to go to the ER, make a same day appointment with us today! We are Orange County Podiatry.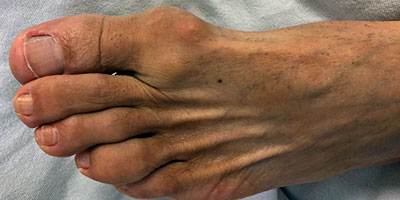 Bunion surgery is virtually pain free, using advanced pain pump technology. Patients can walk right away after the procedure. Bunion surgery is an out-patient surgery, so the patients have the procedure done and go home an hour after surgery.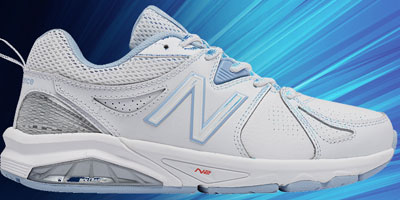 We Have A Huge Selection Of Shoes To Choose From In Every Style! Medicare and most insurances cover a pair of diabetic shoes and orthotics every year. Our staff is trained to ensure the perfect fit when measuring your feet for diabetic shoes.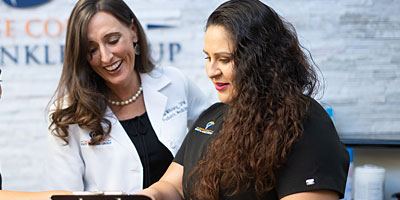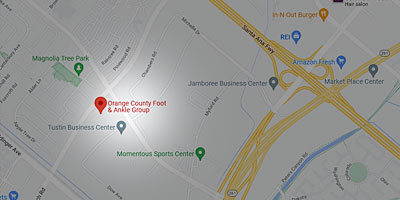 Three offices in Orange County. We are located in Huntington Beach, Fullerton/Anaheim and Tustin/Irvine areas, each office just minutes from the freeway.
Learn more about our offices, insurance policies and appointment scheduling. Plus find maps, directions, and hours. We offer same day appointments!
We want our patients to be informed about podiatric problems and treatments, because informed patients make better decisions about their health and well being.
Patient Testimonial From John Force 16-Time NHRA World Champion
Patient John Force, 16-time NHRA World Champion (National Hot Rod Association) talks about how Orange County Foot & Ankle Group's Dr Jonathan Bennett fixed his foot. We believe that a doctor and patient become a team for treating an individual's feet, and John Force is no exception. We are excited that he brings his experience to you in this video.